HOW WE DO IT
Daily Optimal Care
Pride of Cultivation
Nakheel's motto – Growers, Packers, Exporters, is not just a slogan; it's our promise to our customers of over twenty-five markets to deliver high-quality, well-nurtured fruits. We ensure that our Medjoul Dates are farmed and cultivated based on the adoption of best farming practices, uncompromised food safety standards and quality assurance, and the drive to exceeding our customer's expectations.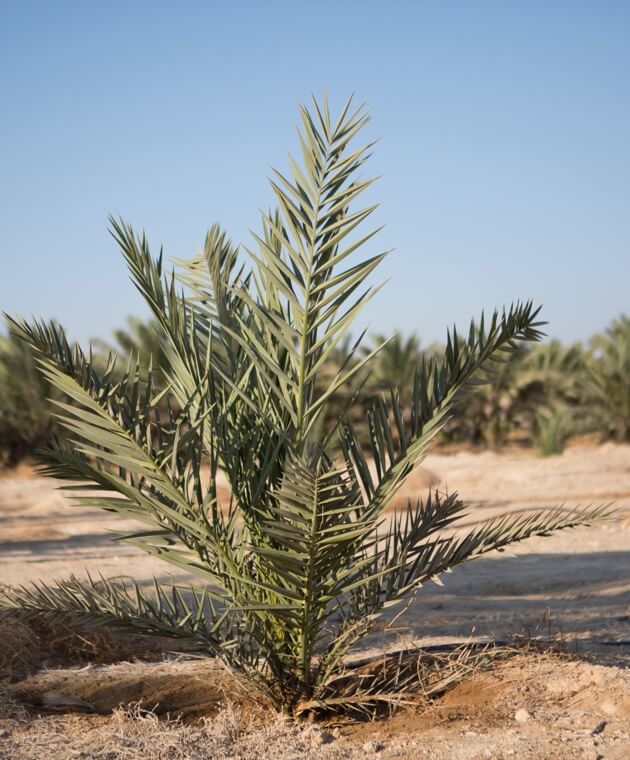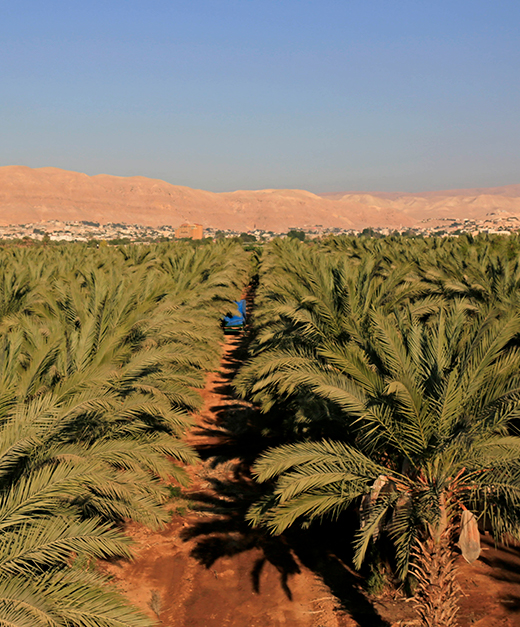 Farming with Love
The Medjoul Fruit's sweetness and exotic taste develop from its bathing in the Jordan valley's sun rays and fresh mineral-rich waters. The Jordan Valley provides the perfect circumstances to our thriving groves, and our specialized farming team complements nature's magic with precise farming activities aimed at the sustenance of trees and the wellbeing of natural resources. We fully adopt Global G.A.P farming practices and drip irrigation technologies on more than forty thousand bearing Medjoul Palms.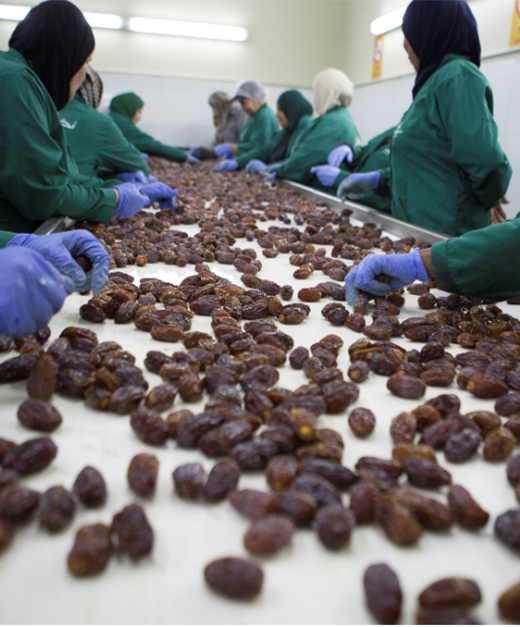 Packing House
Our Packing house serves the post-harvest handling of Medjoul and Barhi dates, providing all services related to dates washing, drying, disinfestations, grading, packing, and cool storage (at -18 degrees Celsius) with a total Storage Capacity of 2800 MT.
Quality, Freshness and Sustainability
Medjoul's harvest season is a long-awaited event that celebrates the result of our year-long hard work. We boast of living up to the highest quality standards. Our attention to quality as well as the quality of our products has gained us international recognition among the best Medjoul exporters.
Our sorting and grading house processes more than 20 metric tons per day, operating under the highest food safety standards. We have acquired internationally recognized certifications that support our promise of quality to our customers worldwide.
All that is done while reducing our carbon footprint and preserving natural resources by harvesting solar energy and reducing electricity usage.
Medjoul dates are the Jewels of the Jordan Valley, also widely known as the King of Dates because of their sweet, delicious taste and unique texture. Our dates are Organic, Vegan, Halal, and global G.A.P certified. We offer them in a range of package sizes and brands to meet all of our customer's needs.