PRODUCT LINE
Best Medjoul Dates in the Region
Dates are a primary source of nutrition all over the world. The health and nutritional benefits of these tasty fruits are not to be compared with anything else. Medjoul Dates products are always produced using 100% fresh dates and packaged with freshness always at the forefront of priorities.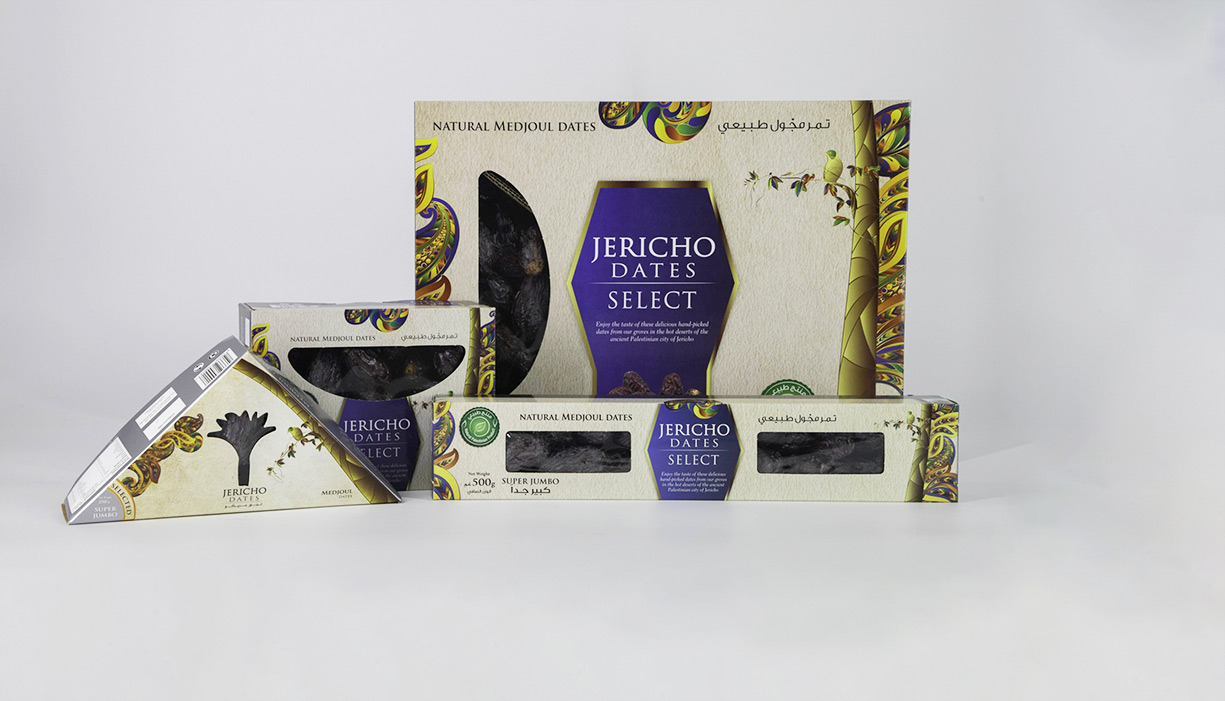 The exclusive Brand of Nakheel Palestine 'JERICHO DATES SELECT' carries within the heart of its packages the finest Medjoul Dates. We choose only the most sought-after traits and our fruits are naturally caramel flavored, perfectly wrinkled, and sized to the most precise size grading. The Jericho dates brand comes in different packaging sizes to suit our customer's needs.
The premium brand of Nakheel Palestine 'JERICHO DATES' is the favorite brand of choice in many international markets, the dates carry many sought-after traits with a softer bite with slightly wrinkled fruit skin. The Jericho dates brand comes in different packaging sizes to suit our customer's needs.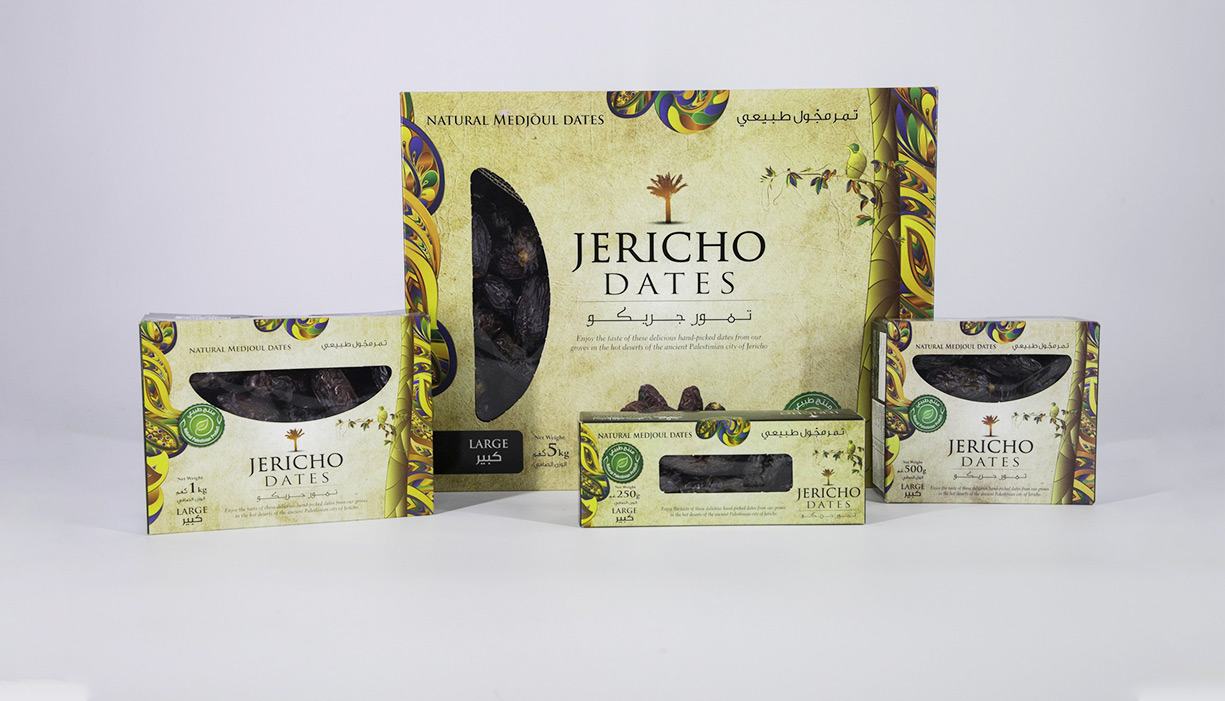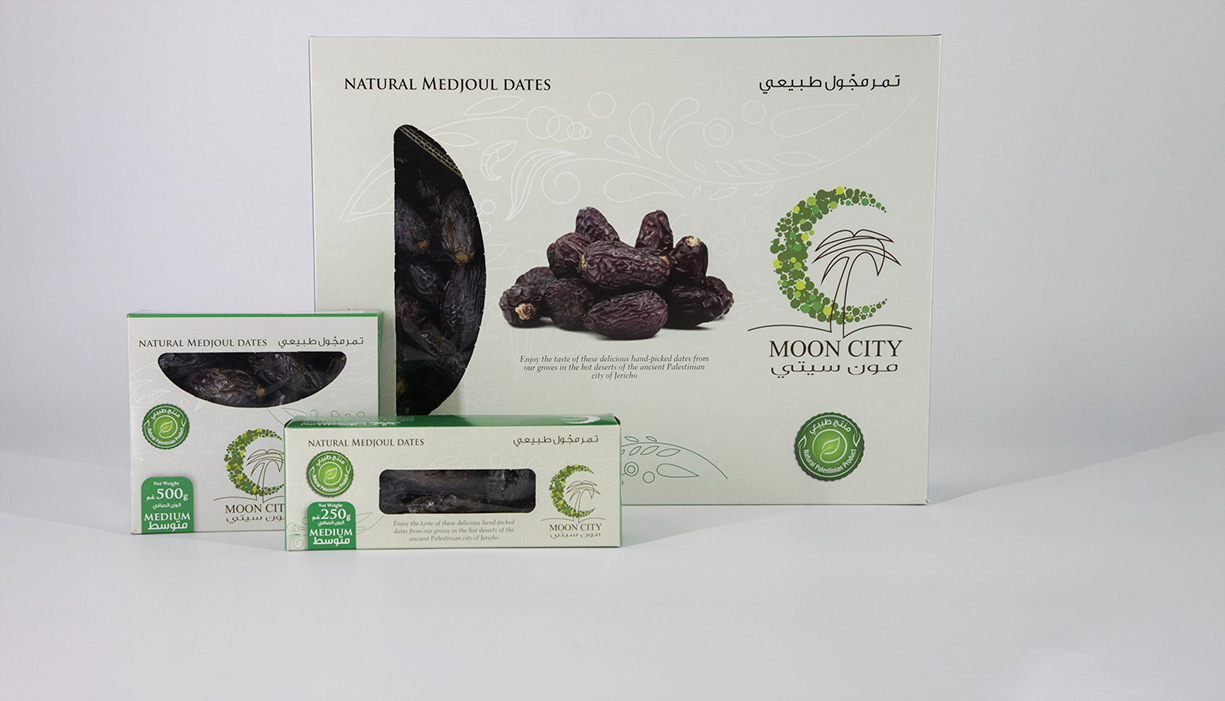 Moon City Dates present a selection of our standard, more fibrous Medjoul dates. Enjoy fluffy fruits that vary in color from light to dark brown. This brand can be found in two different sizes, Medium and Jumbo. Many consumers prefer this standard assortment as it has the same delicious natural caramel flavor as other product choices, but is widely available at more attainable prices.
Barhi dates are exclusively seasonal and are usually harvested and consumed within the months of August and September. Even though Barhi dates are seasonal, we recommend storing at one degree Celsius. Barhi Dates can be consumed fresh while yellow and semi-sweet, or while they are fully ripe and sweet.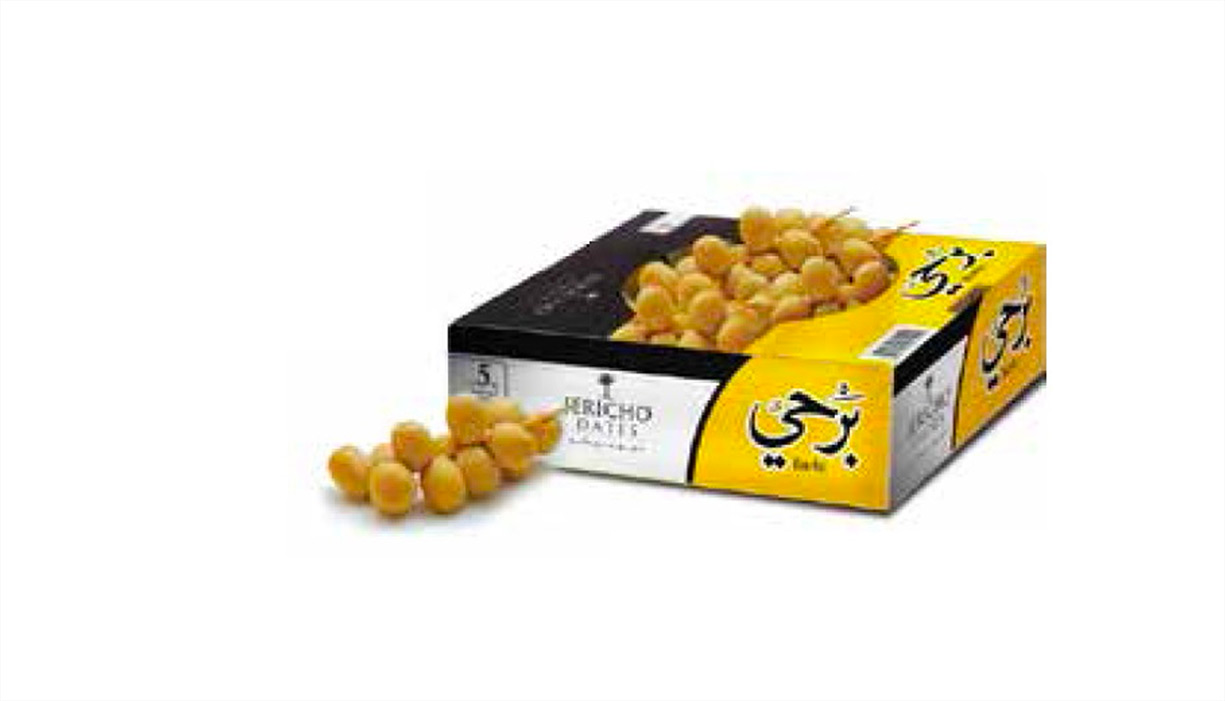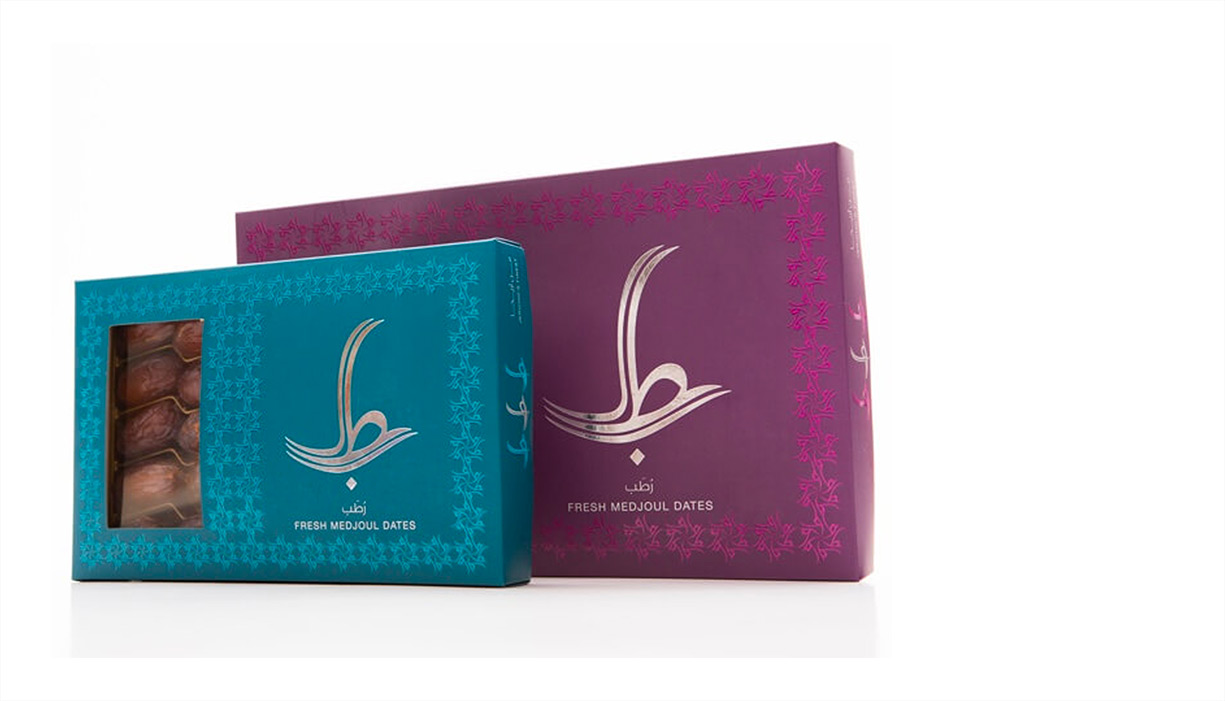 Rutab are the juicy, moist fruits of the Medjoul dates, which are harvested before their full ripeness to give our customers a sweet fresh fruit. Unlike Medjoul dates, which are left, to dry up on the branch to achieve full ripeness, Rutab dates are picked earlier in order to capture the best flavor and texture. Due to the distinctive flavor and seasonality of this fruit, it is widely consumed at the beginning of each harvest season.